At our school in Yangon we provide an exceptional education for children aged 2-18 years old from all over the world. Our purpose-built, state-of-the-art facilities cater for early years, primary and secondary students on one site.

We teach the English curriculum, including IGCSE and A Level, ensuring your child leaves us with globally respected international qualifications.

Our caring teachers personalise your child's learning to how your child learns best, which ensures they thrive academically and personally, and that their talents shine. Small class sizes mean our teachers have the all the time and resources to support your child's development, making sure every moment of their education counts.

Our impressive extracurricular school activities mean that your child's development stretches far beyond the classroom. Our exclusive collaborations with the world-leading performing arts school Juilliard, Massachusetts Institute of Technology (MIT) and UNICEF give your child life-changing learning opportunities and experiences to help them win a place at their first-choice university.

Within our school building and the surrounding campus, our students benefit from our fantastic sports facilities, pitches and courts, a 25m covered swimming pool and a 500-seat theatre.

When they join us your child becomes part of our friendly community in Myanmar and also the wider community of Nord Anglia international schools. We connect students through Global Campus, our online learning platform, allowing them to share thoughts, ideas and projects with their classmates from other Nord Anglia schools around the world.
Our School in Yangon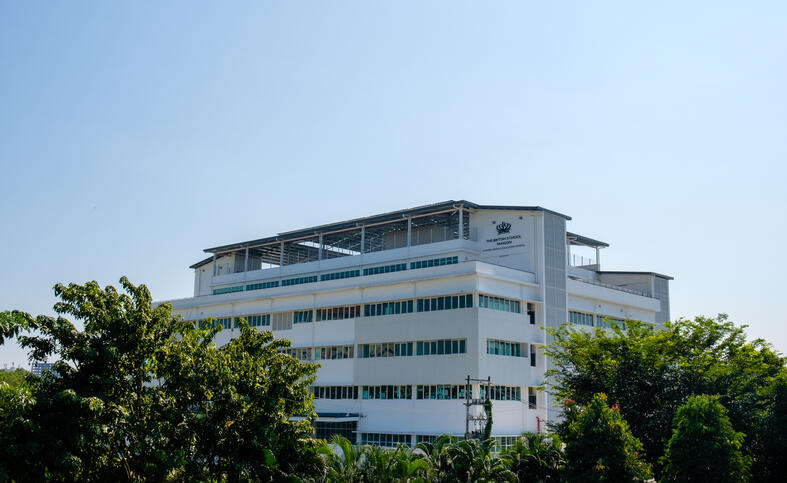 Myanmar, Yangon
The British School Yangon
Ages 2-18
from $17,400 pa
Visit website