Spotlight on Sport #2: A message from Mr. Webb Director of Athletics, Mr. Adam Webb is here again to shine the spotlight on sport at BISC-LP!
The Athletics Department are passionate about providing a range of sporting experiences for our pupils which we do this through bespoke coaching programs delivered by experienced coaches. As part of the Key Stage 2 curriculum there is an additional hour for physical education identified on the timetable as Games.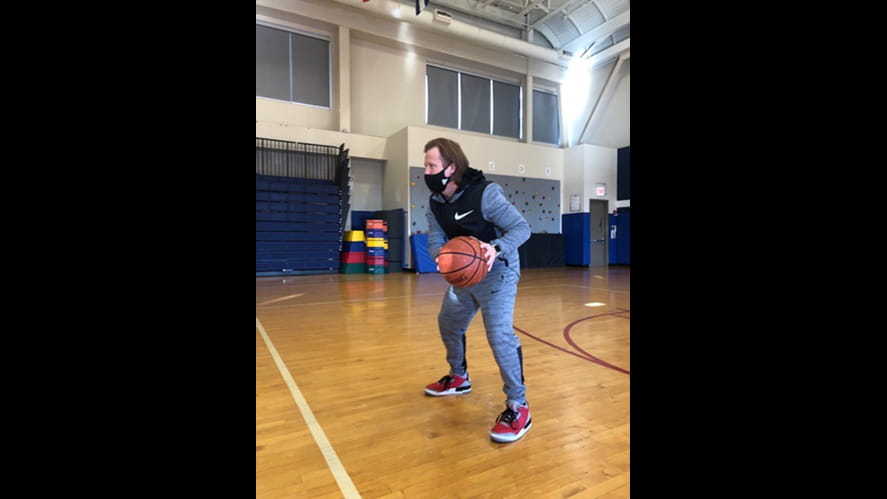 Since the beginning of the academic year, we have worked hard to continue to provide exciting and immersive sporting opportunities for our Key Stage 2 children. Over the next several weeks, I will be shining the sporting spotlight on current our Games providers.
This week, the light focuses on our esteemed Lakeview Lakers basketball coach, Cole Hunton…

How long have you been a coach?
I have been coaching and working in basketball for 16-years. My experience has been across multiple levels from youth up through the collegiate level.
What do your Games sessions focus on?
My basketball games sessions focus on three main areas; growth, engagement, and fun. With a focus on purposeful fundamentals, I want every player across all year-levels to have a strong foundation of skills, all while learning how to play the game through live and interactive drills.
What do you feel are the benefits of learning this sport?
Basketball, as with any team sport, can teach valuable life skills and lessons such as teamwork, discipline and sacrifice, accountability, and selflessness. It is my belief that basketball helps us understand who we are and helps in revealing one's character. The game provides players the opportunity to create their own playing style which can contribute to the overall game and team.
Do you have the heart and courage to be the best during big moments? Are you consistently looking out for others to get them involved or seeking the open teammate? Or are you only looking out for yourself, conscious of how people see you? These are some of the unique questions the sport presents as players progress on their journey.
What is the best piece of advice you would offer to a Basketball enthusiast?
Stay organically engaged and passionate about the game. Learn to love the entire process and all that goes into being a part of the sport!
For more on Athletics, follow us on Twitter @AthleticsBISCLP