Secondary Production School of Rock
Based on the iconic Jack Black film of the same name, "School of Rock - the Musical" follows Dewey Finn, a failed, wannabe rock star who decides to earn an extra bit of cash by posing as a supply teacher at a prestigious prep school. There he turns a class of straight-A pupils into a guitar-shredding, bass-slapping mind-blowing rock band. But can he get them to the Battle of the Bands without their parents and the school's headmistress finding out?
Students from Y7 to Y13 have worked since August to stage the show, with pupils acting on stage, performing in a rock band, organising the set and backstage, and assisting with lighting and sound to create a real team effort.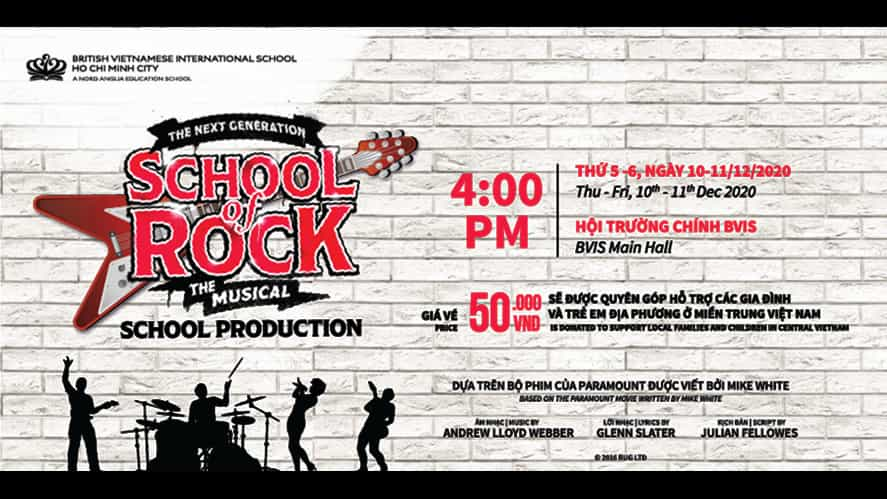 Get your tickets to watch the production today!
We are delighted to invite you to come and enjoy the show at our Main Hall:
04:00 pm on Thursday 10th December 2020 or
04:00 pm on Friday 11th December 2020
Tickets are available from Primary reception for 50,000 VND, with 100% of the proceeds going to support central Vietnam.
This is a wonderful way to end the term and we encourage everyone to come and support the 50+ students who have been involved.